<![CDATA[By Jessica Stevens
The first Global Network Council (GNC) meeting was held on Friday 23rd/Saturday 24th of November 2018 and was chaired by our Director of Ecosystem Strategy, Claudio Ruiz.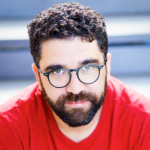 The agenda for the meeting focused on two key items; first, an update from our CC Network Manager, Simeon Oriko and second, to agree on basic procedures and responsibilities for the Membership Council and the GNC's Executive Committee.
Global Network Health Report
Simeon's update to the GNC provided a snapshot of the health of the Global Network. The snapshot included figures on membership, communications and Network Platforms.
Membership
There are 306 individual members in the Global Network.
This includes 42 institutional members with membership across 68 countries.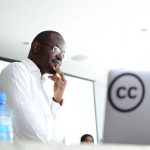 There are 30 Chapters which include:
Six in Africa;
One in the Arab World;
Six in Asia-Pacific (including Australia);
Eight in Europe;
Seven in Latin America; and
Two in North America.
Communications
We have reached 3,070 Members on the Creative Common Slack, with 320 of these users being weekly active users across the 53 Public Channels.
Our Network Platforms
There are five active platforms in the CC community:
The Open Education Platform has 8380 members from over 55 countries. This is the biggest platform in the CC community. The Platform Working Document sets out the platform vision, mission, scope, goals and approved principles.
The Copyright Reform Platform has approximately 150 members. The Platform Working Document can be viewed here.
The Community Development Platform has created a Platform Working Document. The document sets out the platforms objectives, goals and activities of the platform.
The Open GLAM Platform has created a Platform Working Document

. The document outlines the platform objectives, activities and initiatives.

The Culture Platform has created a Platform Working Document. The documentation sets out the objectives of the platform and maps some of the work being done in this space.
The Global Network Health Report indicates significant growth of the network.
The second half of the GNC meeting discussed the Charters for the Global Network and the procedures to implement these Charters. As a result of the GNC meeting, representatives voted and agreed on the Charters for the GNC, the Executive Committee and the Membership Council. All of these documents can be accessed via the Creative Commons Github repository.
You can read the notes from the Global Network Council meeting or reach out to me to discuss the specifics of the meeting.
The second GNC meeting was held in early 2019. At this meeting, the Executive Committee and the Membership Council were set in motion with council members being asked to self-nominate for positions. Following on from the meeting, council members voted to select members for the Executive Committee. The members of the committee will be announced in the coming weeks. Voting for the Membership Council is due to occur in the coming month.
Australia's 3rd Chapter Meeting
The 3rd CC Australia Chapter meeting is due to occur in late March 2019. This will be the first chapter meeting of the year and we encourage people who are interested to join us.
Details for the next meeting will be posted in the CC Australia Slack channel (#cc-australia) in the coming weeks. We are currently running a Doodle Poll to determine the most suitable date and time for the meeting. Should you wish to attend, please visit the Slack channel and fill out the Doodle Poll.
For more information on the meeting or for any other CC Australia enquiries please reach out to me at jessica.stevens@creativecommons.org.au.]]>