By Elliott Bledsoe, Co-lead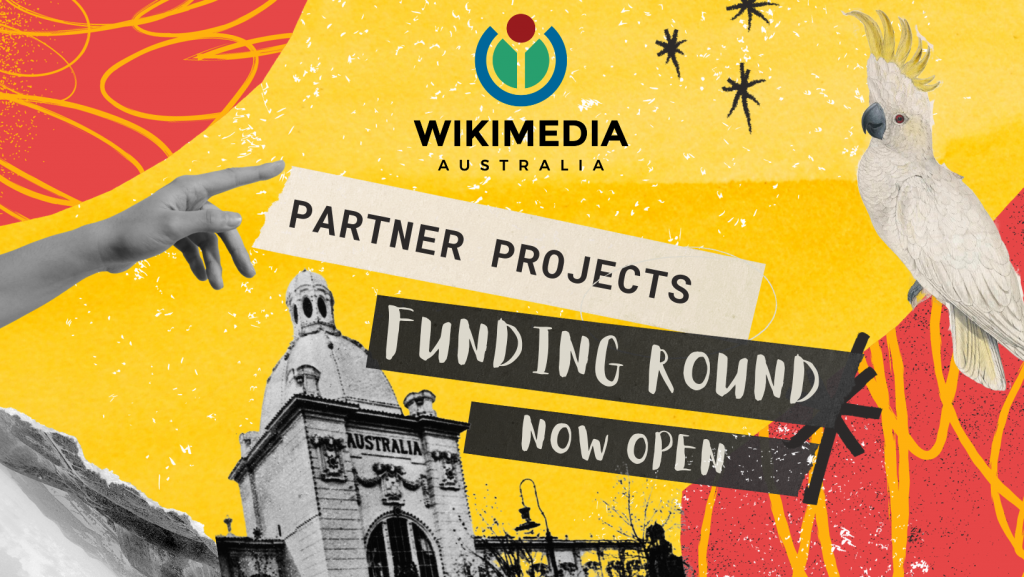 Do you have a project idea that will add Australian content to one or more Wikimedia platforms (Wikipedia, Wikidata, Wikimedia Commons or others)? Expressions of interest (EOIs) for Wikimedia Australia's Partner Project funding for 2024 are open.
Wikimedia Australia is looking to support Australian organisations to contribute to Wikimedia projects in ways that contribute to the organisation's strategic priorities of equity, inclusion and capacity building. The funding is flexible but popular approaches include internships or Wikipedians-in-Residence (WiR) within an organisation, training to support communities or interest groups to contribute to Wikimedia platforms and developing new tools or data integrations with Wikidata and other projects.
Organisations or individuals that have the capacity and expertise to engage with one or more Wikimedia platforms can apply for $5,000-$10,000 per project. Potential applicants are encouraged to contact Wikimedia Australia to discuss their project ideas before applying.
EOIs are due by 11:59 pm in your timezone on Monday 20 November 2023. For more details and terms and conditions see the WMAU website.
Wikimedia Australia is an institutional member of the CC Global Network and CC Australia. Elliott Bledsoe is an Ordinary member of the Committee of Wikimedia Australia.